Return of the Spider, No. 1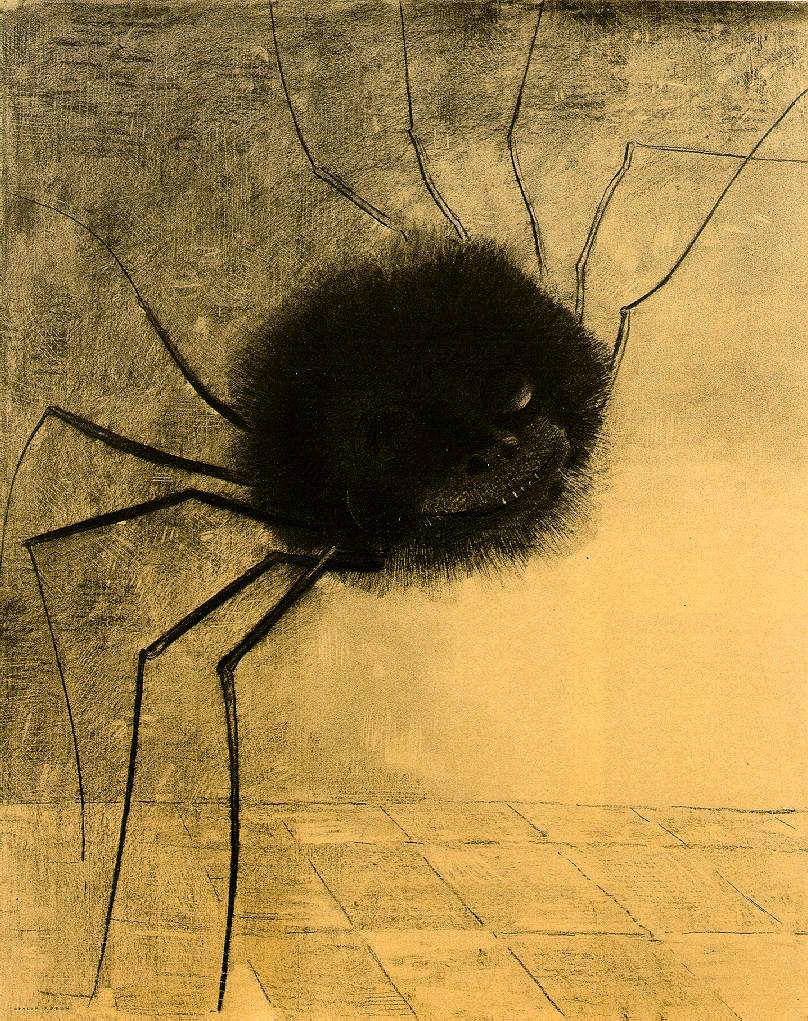 The spider is back... the familiar dark state of mind that steals enthusiasm, joy, hope, reason...
I think that I've exhausted in
past posts
the usefulness of describing what the presence of the spider
feels
like. In my ongoing attempt to just try to make sense of it, I think I'll focus on what could have triggered it.
Certainly, absence from my wife and daughter play a role. Having them a state away is still, after six or eight weeks of this, very uncomfortable and disconcerting.
Also, money is so very tight these days with little immediate (apparent) prospect for change. There are men in my life who excel at coming up with creative solutions around making money; I really admire that and keep wishing some of that would rub off. Anyway, to return to the point, not being able to pay some bills on time really screws with my ego and sense of integrity. More
ego
than integrity, to be sure.
I'd also like to talk a little about my self-treatment mechanisms that I try out. One is to set myself on accomplishing
some
type of short-term productive task while the spider's around. This morning it was washing the dishes, sweeping the floor, feeding the cats, and petting the dogs. If I can just start checking off to-dos, at least I can have objective evidence that I am living a useful and productive life no matter what I feel on the inside.
It also helps to remind myself that I have been down this road before, and that there is a beginning, middle, and end to it. That the spider has come and gone many times, and I am always still alive and on my feet.
What makes me more hopeful now that the spider can be managed is that only now, with this blog, have I been able to go back to earlier visitations and see what I had to say about it at the time. Irrationality is an intrinsic part of this--disease, I guess--and reading what I wrote before is like an infusion of sanity into this insane state of mind. So I am optimistic despite the spider.